I am so proud of my girls at Wicked Angelz. I asked them to come up with some creations to put in a first ever WA Collab scrapkit and they did it. Not only did we get a scrap kit but templates as well!
The previews are below, but the stuff is only available at Wicked Angelz PSP forum. The kit is of course a taggers size kit, and both the kit and the templates are larger than shown below.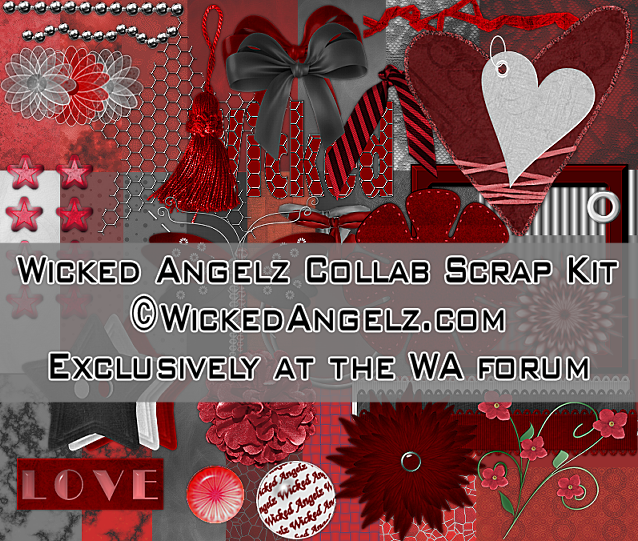 I am planning on getting the girls together for another kit and templates in a couple of months, hopefully just in time for my favorite holiday--Halloween!!