I have decided to stop hosting my full tutorials on my blog and instead use a web site. After doing several tuts on various blogs, I found it very annoying to keep having to scroll down so much just to get one step done. I will post the previews on my blog along with a link to the tutorial. That is, if I ever get around to writing another.
I have created my first scrap kit for Wicked Angelz. There are 20 papers and at least twice as many elements in this kit. The only place you can get it is at our wonderful psp forum
Wicked Angelz
.
Preview is below, as always preview is smaller than actual file.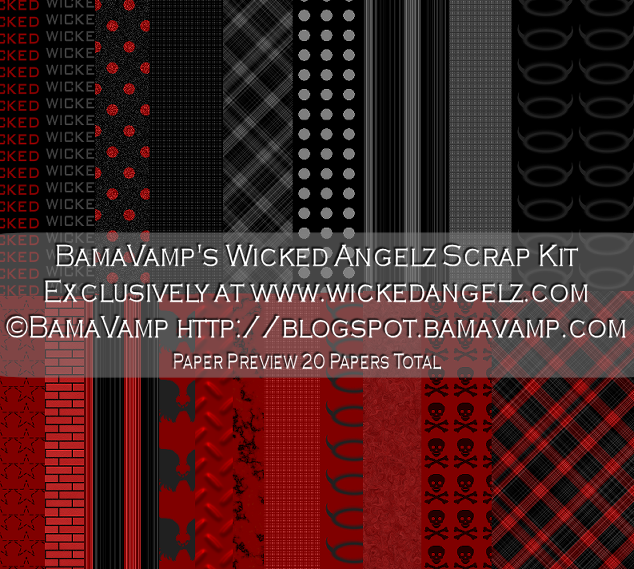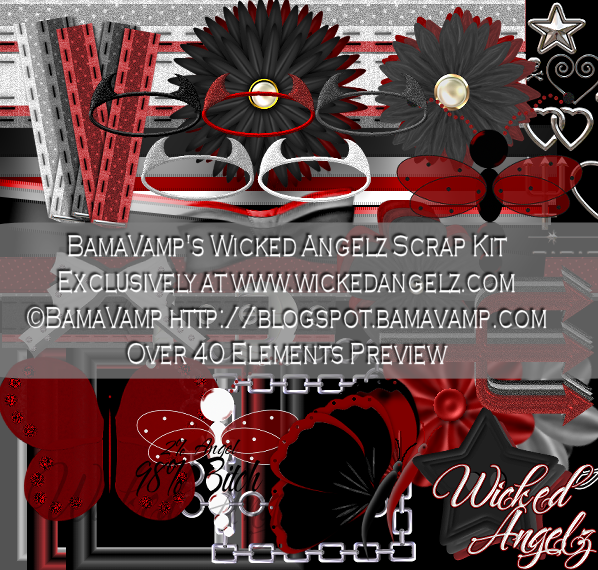 And a new template which is also exclusively available at
Wicked Angelz
.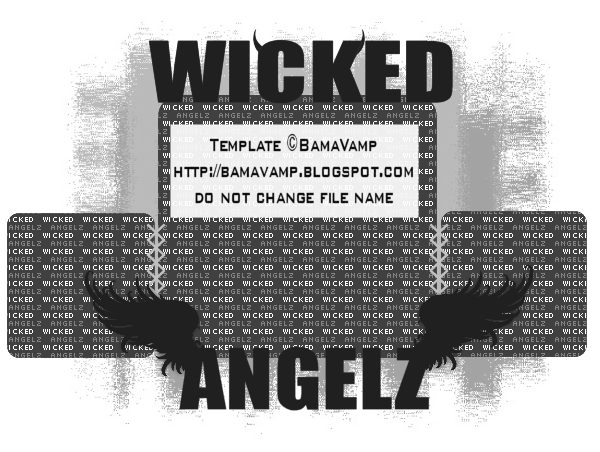 We would love to see ya over there!